Richard Strauss' father Franz Joseph Strauss (1822-1905), managed to work his way out of poverty through his musical talent. A member of the Munich Court Opera from 1847, he was considered one of the best French horn players of his time. In 1863 he married Josepha Pschorr (1838-1910) who was a member of the affluent Pschorr brewery family.

The couple moved to the Pschorr residence in Munich where their son Richard Georg Strauss was born on June 11, 1864. In 1867, their daughter Berta Johanna was born.

The mother was musical with a sensitive nature while the father had the dominant and self-confident personality of a musician. He would raise his son with ethics of hard work as well as frugality, precise musical expertise and a love of the classics. "His musical creed was the trinity of Mozart (above all) Haydn, and Beethoven." However, Franz Joseph Strauss detested the works of Richard Wagner. Nonetheless he continued to play and completed the complicated horn notes in the premieres of "Tristan", "Meistersinger" and "Siegfried" among others.
In the Strauss family home, music was a way of life for the entire family. At the age four, Richard Strauss started piano lessons. By the age of six, he was already composing his first works "Schneider-polka" and "Weihnachtslied". His mother wrote the lyrics for these pieces, as Richard only knew how to write musical notes.
"My mother told me that from a very young age, I used to laugh and smile when hearing the sound of a French horn. When I heard the sound of a violin, I cried intensely."

Composition Lessons during the High School Years
He entered the Cathedral School at the age of six and his middle school years were completed at the Ludwigs-Gymnasium. A teacher once recalled about the twelve year old: "He was a student of wonderful complexity, respectable attitude and good behaviour; active, keen, considerate, sometimes too quick and volatile."

By the age of 18, he had composed some 140 Pieces, of which about 60 were Lieder and 40 were piano works. Thus originated a Choir "Electra" (1880), based on the tragedy of Sophocles, and a Violin Concerto (Op. 8) in 1882, that was jotted down in a school notebook.

At their first joint visit in Vienna in 1883, the violin teacher Benno Walter (and distant uncle twice removed) performed the Concerto with Strauss, with Walter on the violin and Strauss at the piano.

During his high school years, Richard also received his first and only lesson in composition and played in the "Wilde Gung'l" orchestra association which was headed by his father. This orchestra premiered several of his compositions.

In 1881, his "official career" began. His "Festive March for Large Orchestra" was released, and at the same time, Strauss discovered a new world: that of Richard Wagner.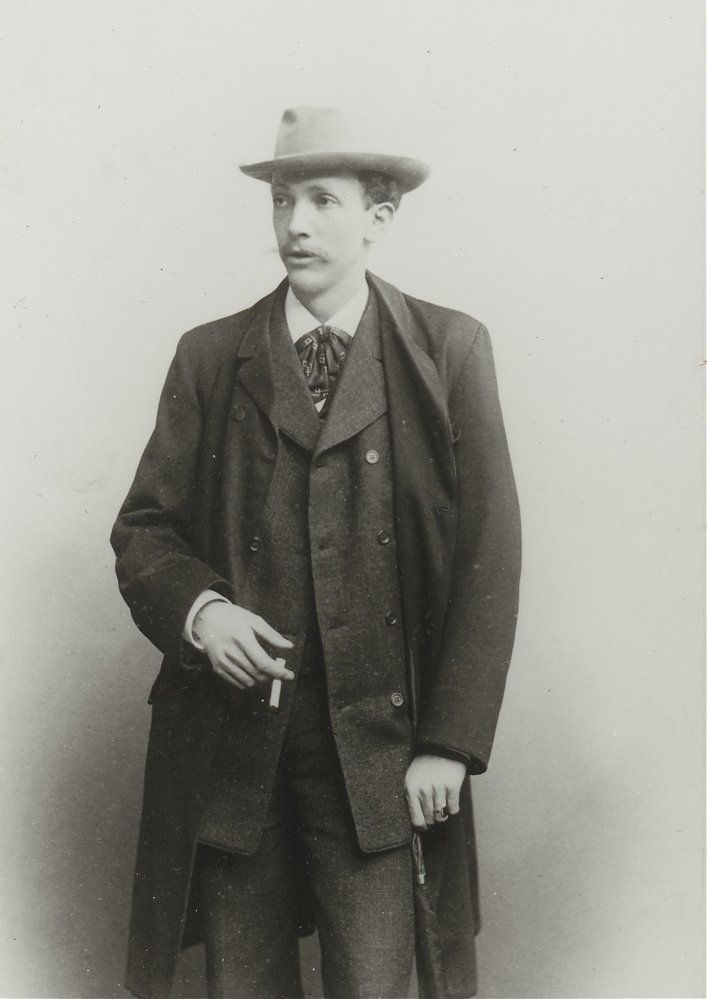 Already in his early years, Richard was a confident musician.
The Adolescent Discovers Wagner
"... I still remember very well how at around 17 years of age, I almost feverishly swallowed the score of "Tristan" and fell into a frenzy of enthusiasm".
While he was under the influence of his father, the young Richard Strauss loathed Wagner's music ("even rocks would have turned into scrambled eggs, after hearing these hideous discords").
However, the young Strauss recognized and studied the genius within Wagner and attended the Bayreuth Festival for the first time in 1882.
He would have his debut there as a conductor in 1894; his Opera "Guntram" which premiered in the same year was very much under the influence of the Bayreuth Maestro. Nevertheless, he would soon free himself from the influence of Wagner.